What is Ashtanga yoga? For newbie and seasoned yogis alike, the answer could be the same: this style of yoga is the challenge your mind and body need to take your yoga practice and your overall health and wellness journey to the next level.
Read on to learn more about what Ashtanga yoga is, the potential benefits this type of yoga may offer both your physical body and mental health, and the key principles and sequence of poses that sets it apart from other styles of yoga.
Where Did Ashtanga Yoga Originate?
Ashtanga yoga is built on the original 5,000-year-old Indian discipline of yoga, as refined by esteemed yoga guru Krishna Pattabhi Jois in 1948. The name is derived from the Sanskrit language and translates to "eight limb path", inspired by the original principles of yoga.1
Ashtanga yoga puts a premium on breathing, following a specific breathing technique of holding your inhale while in the pose, and exhaling as you flow or transition into the next pose of the series. This breath-to-movement focus allows you to evoke the eight limbs of yoga, which the Ashtanga form of yoga espouses as keys to living a truly meaningful life.2
What Is The Purpose Of Ashtanga Yoga?
The originator of Ashtanga yoga believed that by focusing on flowing dynamically through a series of postures (the third limb of yoga), yoga practitioners would be able to attain the purpose and discipline described by the other seven limbs. It is linked with Vinyasa yoga, in that it uses the same flow of movement. But Ashtanga yoga relies a lot on the breath with movement in order to fully stimulate and strengthen your entire body, allowing for a more efficient flow of energy.3
This method of yoga is a little more dynamic and fast-paced, posing a deeper challenge to your practice of yoga. An Ashtanga yoga class offers a vigorous style likened to a cardio workout. And while there are six asana series, each progressively more challenging and sweat-inducing, you can and will still reap the benefits of yoga even if you choose to practice the primary series yoga sequence.4
What Are The Potential Benefits Of Ashtanga Yoga?
While Ashtanga-specific studies are still underway, it could be said that many of the same popular effects of a regular yoga practice apply to the Ashtanga style as well. Here are some of them.
It May Help Support Flexibility And Range Of Motion
As with other yoga styles, thanks to all the gentle stretching and supported movements, you may be able to feel more flexible and enjoy a fuller range of motion after some time practicing Ashtanga yoga.5
It May Help Support Mental Strength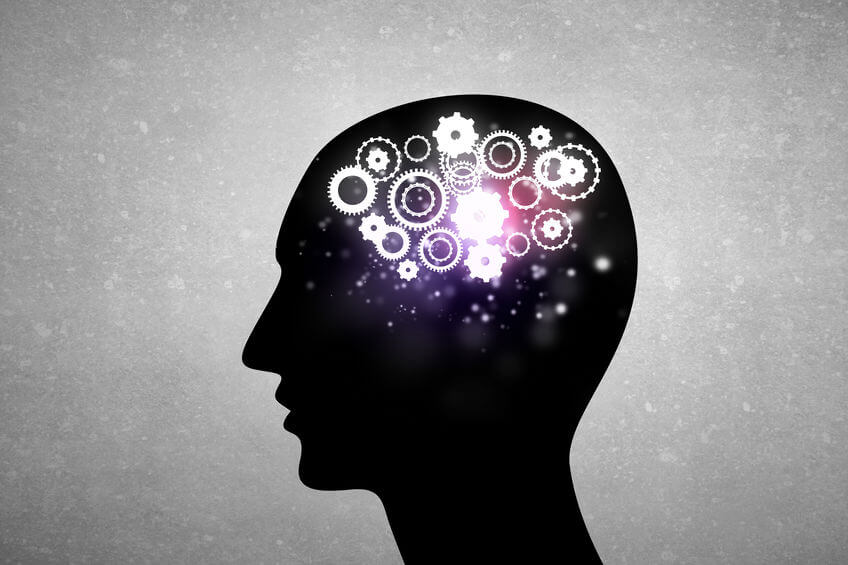 The physical challenge provided by the Ashtanga sequence of postures means you're in for a mental workout, too. In order to successfully meet the difficulty of the physical postures and the deep breathing technique, you'll need to push yourself past your comfort zone and persevere — helping you build mental toughness.6
It May Help Support Mood
A small study specific to Ashtanga-based yoga therapy found that practitioners were able to combat feelings of anxiety and other negative emotions more successfully compared to their non-yoga practicing counterparts. They also experienced general improvement in their psychological well-being, as they were able to feel a rise in self-esteem and connect more with others.7
It May Help Support Your Bones
Another study found that regular practice may help support bone density, as those who practiced Ashtanga yoga regularly reportedly showed good bone turnover and bone formation.8
It May Offer Nervous System Support
Once you've run through all of the precise poses of this moving meditation, Ashtanga yoga's finishing sequence gives space for both your mind and body to calm down. This may help with stress management and support a clarity of mind.9
It's A Great Cardio Workout
The constant movement and challenge to maintain breath control and keep your body steady keeps your heart rate up throughout the usual 90-minute session. This makes Ashtanga-style yoga a great cardio workout to help you burn fat and build lean muscle, while also helping to support cardiovascular health.10
What Is An Ashtanga Yoga Practice Like?
It all starts with breathing practice. Ashtanga yoga puts a premium on establishing the breath as you move through the sequences.
Most practice the Primary Series (the Sanskrit for which means "yoga therapy"). This is meant to help limber up your body for the more difficult poses the Advanced Series will bring. This means you will be doing two types of sun salutation to help infuse energy into your body through heat, both standing sequence and seated postures to help open up tight hips and stretch your back, and a lot of dynamic movements that will really get your sweat on.11
What Can I Expect From My First Ashtanga Yoga Session?
Communicate well with the instructor that it is your first time in an Ashtanga yoga class. Your instructor can help properly guide you, especially when it comes to breathing instructions. Don't worry, because you'll be able to do a lot of basic poses, even if it feels really tiring and dynamic from the get-go. You may feel a lot of movements are repetitive, but that's on purpose to help you build strength. Approach the challenge with an open mind, and you may find yourself noticeably improving quickly.12
Try Ashtanga-Based Yoga Today
If you're hoping to wake up your practice with a more vigorous yoga style that'll surely get you sweating as you flow, it's worth trying Ashtanga-based yoga therapy. Make sure you find a reputable studio near you with a certified instructor to guide you through what will surely be a spiritual practice as much as it a physical one.
Learn More:
Sources
https://www.yogapedia.com/definition/4979/ashtanga-yoga
https://fitathletic.com/benefits-ashtanga-yoga/
https://somuchyoga.com/ashtanga-yoga/
https://somuchyoga.com/ashtanga-yoga/
https://ashtangayogagirl.com/ashtanga-yoga-benefits/
https://www.mindbodygreen.com/articles/what-is-ashtanga-yoga
https://link.springer.com/article/10.1007/s12671-017-0703-4
https://www.ncbi.nlm.nih.gov/pmc/articles/PMC4657418/
https://www.mindbodygreen.com/articles/what-is-ashtanga-yoga
https://fitathletic.com/benefits-ashtanga-yoga/
https://ashtangayogagirl.com/what-is-ashtanga-yoga/
https://ashtangayogagirl.com/what-is-ashtanga-yoga/