First Time Customer? Enter your email address to join the ActivatedYou™ Newsletter and receive an exclusive first time customer offer.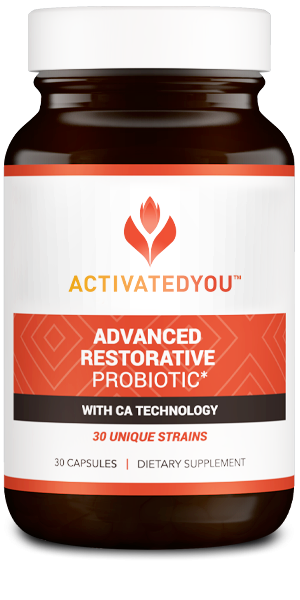 Categories
All
Digestive Health
Mind Body + Wellness
Whole Body Wellness
*Individual results can and will vary.
Categories
All
Digestive Health
Mind Body + Wellness
Whole Body Wellness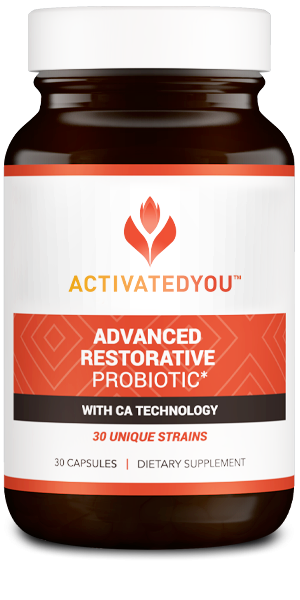 Advanced Restorative Probiotic
Good health starts in the gut, and our powerful 30-strain probiotic is formulated to help you optimize your digestive system, from the inside out. This could mean smoother digestion, reduced gas and bloating, improved mood, and immune function.*
Active Enzyme
This unique blend of 16 different digestive enzymes is designed to help your digestive system perform at its best. Even if you are eating a healthy diet, your body may struggle to get the nutrients you need. Taking Active Enzyme can support your digestive system, and relieve feelings of low energy and discomfort after a meal.*
AdrenaLife
This potent formula is designed to combat the stresses of a busy, modern lifestyle. AdrenaLife is formulated to combat some of the most frustrating, overwhelming symptoms of stress and to help you experience the mind-body balance we all deserve.*
Morning Complete
This delicious, green apple-flavored drink features a combination of prebiotics, probiotics, and green superfoods designed to help keep you full, focused, and feeling your best, every day. Morning Complete is perfect for anyone who wants an enjoyable way to support their whole-person wellness, every day.*
Enhanced Algae Omegas
Enhanced Algae Omegas features a potent blend of omegas 3, 6, and 9 that comes from some of the safest, cleanest sources around — plants and algae. That means, unlike krill or fish oil, this unique formula is safe for people with seafood and shellfish allergies and aversions, and people concerned with the health and purity of our oceans.*
Mito Vitality
Mito Vitality is a delicious, drinkable formula designed to help optimize your body's natural energy from the inside out. [....]*
Bone Rich Plus
Bone-Rich Plus is our delicious drinkable formula designed to support the health and strength of your bones. It works by supplying your body with a unique combination of essential nutrients that are proven to help naturally support the structure of your bones.*
*Individual results can and will vary.