First Time Customer? Enter your email address to join the ActivatedYou® Newsletter and receive an exclusive first time customer offer.
Vital Amino Essentials †
Essential Amino Acids + Elderberry + D3
4.9 out of 5 24 Reviews 4.9 stars based on 24 Customer Reviews
Amino acids are the building blocks of the human body, and are essential for everything from weight management and strong muscles, to healthy skin and nails. The only problem? There are 9 essential amino acids that our bodies don't make on their own — so it's crucial to get them through diet or supplementation. That's where we come in.
Vital Amino Essentials features all 9 essential amino acids, powerful phytonutrients, prebiotic fiber, plus two "bonus" amino acids. This delicious tropical citrus guava-flavored drink helps provide you with the building blocks you need for a healthy, energized body.†*
Help support efficient weight management and a healthy body composition with 11 powerful amino acids you need for optimal health.*
Gut friendly prebiotics and antioxidants are an

absolute must

for efficient digestion, fantastic energy levels, and a "powered up" body.*
Vitamin D3 — an elite collagen support compound — can also help keep your mood boosted, energy levels supported, and your body feeling mobile and comfortable.*
Powerful immune support compound

Eldermune

™ can help your system keep running at peak levels.*
*All individuals are unique; as such, your results can and will vary.
Frequency:
Select Package:
Quantity
Regular Price:
Savings:
Savings:
Savings:
Regular Price:
Free Shipping on all US Orders

Over $49
Free Shipping on All US Orders over $50
YES! I want to Subscribe & Save!
By selecting the "Subscribe" box above, you agree to receive "Vital Amino Essentials" once per month and that your credit card will be charged the amount matching your selected package size, billed to your card as "ActivatedYou". You can stop shipments anytime by calling customer service at (800) 720-8403, from 6am to 6pm PT, or via email at support@activatedyou.com. (All terms and conditions apply).
Add to Cart
THE ACTIVATEDYOU® PROMISE
We stand behind every single one of our formulated products, and we want you to feel as good about them as we do. That's why your purchase is protected by the ActivatedYou® Promise. If you're not thrilled with your purchase for any reason, simply return it within 90 days – used or unused – and our top-notch customer service team will issue you a refund of your purchase price, no questions asked.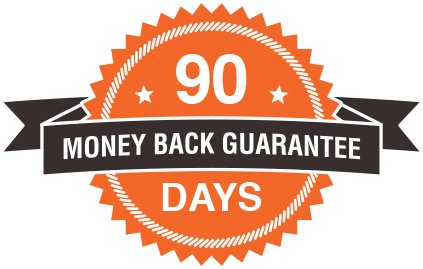 Powered-up Wellness Support:†
These two "bonus" amino acids are key for supporting your body's collagen production, the process that helps skin look healthy, nails and hair be strong, and joints be comfortable — for an overall strong, thriving body.*
A potent formulation combining elderberry juice concentrate for immune support, with Sunfiber®, a prebiotic digestive fiber, to nourish your digestive system while supporting your immune system.*
A powerful mix of plant based extracts chock full of phytonutrients — or "super-antioxidants" that help the body fend off oxidative stress
and daily "wear."*
Vegan Essential Amino Acid Blend
(Amino9®)
Amino9 is composed of a unique blend of the 9 essential amino acids the body needs — but can only get from outside sources. Amino acids are involved in almost every biological process and aid in immune support, muscle maintenance, enzyme and hormone levels, and more. The 9 vegan-sourced amino acids featured in this powerful blend are building blocks that the body simply can't make itself.*
When it comes to living a long, healthy, happy life, Vitamin D3 is key. Not only is it vital for supporting strong bones, but it's shown to support energy and mood, and even the immune system.*
*All individuals are unique; as such, your results can and will vary.
FREQUENTLY ASKED QUESTIONS
What Are The Main Ingredients In Activated You Vital Amino Essentials?
Supplement Facts
Serving Size 1 Scoop (5.5g)
Servings Per Container 30
Amount Per Serving
%DV
Vitamin D (as VegD3®)(plant source)
20 mg
100%
Sodium
85 mg
4%
Vegan Essential Amino Acid Blend (as Amino9®)

L-Leucine, L-Lysine, L-Threonine, L-Isoleucine, L-Valine, L-Phenylalanine, L-Methionine, L-Histidine, L-Tryptophan

2500 mg
**
L-Glycine
1000 mg
**
ElderMune®

Elderberry Juice Concentrate Sambucus L.(fruit) (65%) Contains >3.0% polyphenols Sunfiber® partially hydrolyzed guar fiber (34%)

200 mg
**
L-Proline
75 mg
**
Phytonutrient Fruit Blend (as PhytoServ®)

Grape and Grape Seed Extract, Wild Blueberry and Wild Blueberry Extract, Raspberry and Raspberry Seed Concentrate, Cranberry, Prune, Tart Cherry, Wild Bilberry and Wild Bilberry Extract, Strawberry

100 mg
**
**Daily Value (DV) Not Established
Who should use Vital Amino Essentials?
Vital Amino Essentials was designed for anyone who wants to support a powered-up, healthy body as they age. It's perfect for anyone hoping to enjoy a supported immune system, boosted energy levels, a strong, healthy body, active, mobile joints, a healthy body weight, and smooth, comfortable digestion.*
How do I use Vital Amino Essentials?
It's easy! All you need to do is mix one scoop of our easy-dissolve formula with 8 oz of water, then enjoy — Vital Amino Essentials is delicious with meals, or when you need a between-meal pick-me-up. It's also great blended with iced green tea for a coffeehouse-style tropical iced tea.
What does Vital Amino Essentials taste like?
Vital Amino Essentials is a delicious, tropical citrus guava flavored drink that's tasty when mixed with water, iced tea, or even coconut milk. Some of our users say the flavor is like a "vacation in a glass" — how fun!
How pure is Vital Amino Essentials?
Purity is our number one priority here at ActivatedYou®, and all of our products go through rigorous testing for quality, purity and potency at an independent, 3rd-party facility.
What if it doesn't work for me?
We're proud of our products, and we stand behind them 100%. It's the reason we take pride in our 90-day ActivatedYou® promise. If you're not thrilled by your results for any reason, just contact our customer service team.
Can I combine ActivatedYou products with what I'm already taking?
Everyone's body is different. There are a lot of health and lifestyle factors that go into making that decision. When adding any new supplement to your daily routine, we recommend speaking with your primary doctor, pharmacist, or nutritionist for the best advice.
Can your ActivatedYou products be combined with hot drinks like coffee or tea?
We don't recommend combining our products with hot liquids such as coffee or tea. The heat can reduce the effectiveness of the probiotics and delay the desired results.
Are the jars/bottles recyclable?
The container is made of PETE and is indeed recyclable.
*All individuals are unique; as such, your results can and will vary.