Gut microflora is essential to your good health, regular digestion, energy, immunity, clear skin, and even brain function. And today, scientists know a lot more about the tiny bacteria that live inside our digestive tract than they used to. In fact, there is so much that we know about gut microbacteria that we didn't know in the past. It's exciting. Think you know all there is to know about gut microflora?
For those of you gut bug geeks out there, here are 10 fun (and true) trivia facts about microflora.
Did You Know … ?
1. There are estimated to be over 100 trillion microbacteria living inside of your digestive system.1
2. It can take your gut flora up to one year to recover from just one round of pharmaceutical antibiotics.
3. Because your gut bacteria is so large and complex, it can influence your decision making, including what foods you crave and how much you eat. This connection between the living gut microbiome and your brain function has been called the "gut-brain connection" by scientists.2
4. Probiotics improve nutrient uptake, including calcium. Research suggests this may help to slow bone density loss in aging adults.3
5. A growing body of evidence suggests probiotic microflora can reduce a variety of digestive problems, including irritable bowel syndrome (IBS), diarrhea, and Clostridium difficile disease (CDD).4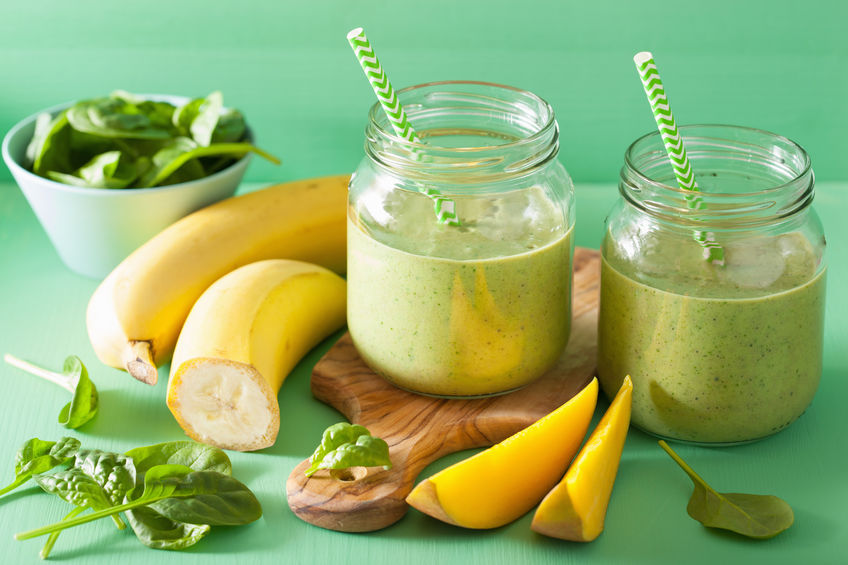 6. Bad bacteria grows fast inside the digestive tract without a healthy diet that includes plenty of fresh fruits and vegetables, and whole grains. The consequences of this bacterial overgrowth can include digestive upset, allergies, mental health problems, and an increased risk of obesity.5,6
7. Taking a probiotic supplement may help boost a positive mood. One study showed that patients who received probiotic supplements noticed significantly fewer depressive symptoms.7
8. Some probiotic bacteria strains support a healthy heart by producing lactic acid – a compound known to breakdown bile in the gut and reduce blood cholesterol levels.8,9
9. Probiotics are a must-have for mommies-to-be. One study showed that women who took probiotics during pregnancy had children with an 83 percent lower risk of developing eczema during their child's first two years of life.10
10. Microflora are not just found in your digestive tract, they are also crawling all over your skin, living happily inside your mouth, and, let's face it … just about everywhere else. For this reason, researchers have linked probiotics to better immunity, a reduction of acne, and protection against premature aging of the skin.11
The microflora living inside your gut play an important role in your optimal health. But you may never have realized it because you didn't know your gut bacteria very well. Having a balanced microflora in the digestive system is critical for everything from disease protection to keeping weight in check and maintaining a positive mood. Hopefully, these 10 fascinating facts about microflora will help keep you motivated to maintain good gut health!
For more health tips keep reading:
5 Ways to Improve Your Digestive Microflora (and boost your health!)
5 Signs of Probiotic Deficiency
Sources:
1. Caitriona M. Guinane, Paul D. Cotter. Role of the gut microbiota in health and chronic gastrointestinal disease: understanding a hidden metabolic organ. Therap Adv Gastroenterol. 2013 Jul; 6(4): 295–308.
2. Emeran A. Mayer, Rob Knight. Gut Microbes and the Brain: Paradigm Shift in Neuroscience. J Neurosci. 2014 Nov 12; 34(46): 15490–15496.
3. Judith A. Beto. The Role of Calcium in Human Aging. Clin Nutr Res. 2015 Jan; 4(1): 1–8. 2015 Jan 16.
4. Ritchie ML, Romanuk TN. A meta-analysis of probiotic efficacy for gastrointestinal diseases. PLoS One. 2012;7(4). Epub 2012 Apr 18.
5. Clemente JC, Ursell LK. The impact of the gut microbiota on human health: an integrative view. Cell. 2012 Mar 16;148(6):1258-70.
6. Emeran A. Mayer, Rob Knight. Gut Microbes and the Brain: Paradigm Shift in Neuroscience. J Neurosci. 2014 Nov 12; 34(46): 15490–15496.
7. Akkasheh G, Kashani-Poor Z. Clinical and metabolic response to probiotic administration in patients with major depressive disorder: A randomized, double-blind, placebo-controlled trial. Nutrition. 2016 Mar;32(3):315-20. Epub 2015 Sep 28.
8. Begley M, Hill C. Bile salt hydrolase activity in probiotics. Appl Environ Microbiol. 2006 Mar;72(3):1729-38.
9. Kumar M, Nagpal R. Cholesterol-lowering probiotics as potential biotherapeutics for metabolic diseases. Exp Diabetes Res. 2012;2012:902917. Epub 2012 May 3.
10. Rautava S, Kainonen E. Maternal probiotic supplementation during pregnancy and breast-feeding reduces the risk of eczema in the infant. J Allergy Clin Immunol. 2012 Dec;130(6):1355-60. Epub 2012 Oct 16.
11. Mary-Margaret Kober, Whitney P. Bowe. The effect of probiotics on immune regulation, acne, and photoaging.