First Time Customer? Enter your email address to join the ActivatedYou® Newsletter and receive an exclusive first time customer offer.
Enhanced Algae Omegas †
Plant-Based Balanced Omega Blend
4.8 out of 5 63 Reviews 4.8 stars based on 63 Customer Reviews
Omega fats are often called "superfats" because of their huge impact on human health. In fact, they've been linked to everything from heart health, to body weight, to skin health — meaning they're as versatile as they are powerful. But even though they're "key building blocks" to human health, your body doesn't make omegas on its own — so you need to get them from your diet or supplements. Unfortunately, most diets simply can't supply the right balance of omega fats to satisfy your needs — that's where Enhanced Algae Omegas comes in.*
Enhanced Algae Omegas features a potent blend of omegas 3, 6, and 9 that comes from some of the safest, cleanest sources around — plants and algae. That means, unlike krill or fish oil, this unique formula is ideal for people with seafood and shellfish allergies and aversions, and people concerned with the health and purity of our oceans.
*Individual results can and will vary.
Frequency:
Select Package:
Quantity
Regular Price:
Savings:
Savings:
Savings:
Regular Price:
Free Shipping on all US Orders

Over $49
Free Shipping on All US Orders over $50
YES! I want to Subscribe & Save!
By selecting the "Subscribe" box above, you agree to receive "Enhanced Algae Omegas" once per month and that your credit card will be charged the amount matching your selected package size, billed to your card as "ActivatedYou". You can stop shipments anytime by calling customer service at (800) 720-8403, from 6am to 6pm PT, or via email at support@activatedyou.com. (All terms and conditions apply).
Add to Cart
THE ACTIVATEDYOU® PROMISE
We stand behind every single one of our products, and we want you to feel as good about them as we do. That's why your purchase is protected by the ActivatedYou® Promise. If you're not thrilled with your purchase for any reason, simply return it within 90 days – used or unused – and our top-notch customer service team will issue you a refund, no questions asked.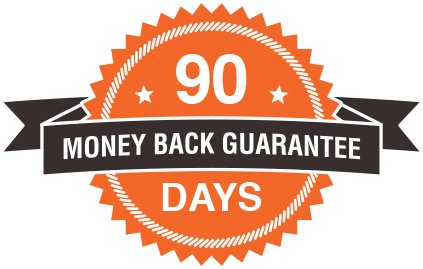 FREQUENTLY ASKED QUESTIONS
What Are The Main Ingredients In Activated You Enhanced Algae Omegas?
30 Softgels
Supplement Facts
Serving Size 1 Softgel
Servings Per Container 30
Amount Per Serving
%DV
Calories
10
Total Carbohydrate
1g
1%**
Sodium
5 mg
<1%
Algal Oil
500 mg
†
Omega-3 [as Docosahexaenoic Acid (DHA)]
200 mg
†
Borage Oil
550 mg
†
Omega-6 (as Linoleic Acid and Gamma-Linoleic Acid)
291 mg
†
Omega-9 (as Oleic Acid)
71 mg
†
**Percent Daily Values are based on a 2,000 calorie diet.
†Percent Daily Values (DV) Not Established
Who should use Enhanced Algae Omegas?
Enhanced Algae Omegas is a powerful formula designed to help anyone who wants to experience supported full-body health.*
Remember — even though omega 3, 6, and 9 fats are key building blocks for your health, your body doesn't make them on its own. So if you want help enjoying a long, healthy, active life, it's important you supplement your diet with the proper balance of omega fats.
How pure is Enhanced Algae Omegas?
Enhanced Algae Omegas is pure for you — and the environment. Purity is our number one priority here at ActivatedYou®, so all of our products go through rigorous testing for quality, purity and potency at an independent, 3rd-party facility.
Plus, because the omegas in this formula are derived from plants rather than krill and fish, you can rest assured that you're doing your part to help our oceans, and protecting your body from ocean-borne impurities, too.
How should I use Enhanced Algae Omegas?
It's easy — just take 1 capsule of Enhanced Algae Omegas each day, with a full glass of water. I suggest taking it at the start of the day, with breakfast, to start each day right.
And if you've ever struggled with the "fish oil aftertaste" — don't worry — this plant based formula won't have that same fishy finish!
What if Enhanced Algae Omegas doesn't work for me?
We're proud of our products so we stand behind them, 100%. That's why Enhanced Algae Omegas is covered by our 90-day ActivatedYou® Promise. If you're not thrilled by your results for any reason, just contact our customer service team.
Can I combine ActivatedYou products with what I'm already taking?
Everyone's body is different. There are a lot of health and lifestyle factors that go into making that decision. When adding any new supplement to your daily routine, we recommend speaking with your primary doctor, pharmacist, or nutritionist for the best advice.
Can your ActivatedYou products be combined with hot drinks like coffee or tea?
We don't recommend combining our products with hot liquids such as coffee or tea. The heat can reduce the effectiveness of the probiotics and delay the desired results.
Are the jars/bottles recyclable?
The container is made of PETE and is indeed recyclable.
*Individual results can and will vary.