First Time Customer? Enter your email address to join the ActivatedYou® Newsletter and receive an exclusive first time customer offer.
Daily Digestive Tonic †
4.9 out of 5 24 Reviews 4.9 stars based on 24 Customer Reviews
Daily Digestive Tonic is packed with potent digestive-soothing nutrients to help push out the "gastrointestinal junk" that weighs you down and makes you feel sluggish. This tasty, fizzy raspberry lemonade is perfect for anyone who wants to experience more comfortable digestion and youthful energy levels.*
Smooth, satisfying digestion: Feel clean and "emptied out" after bowel movements with less gas and bloating.*
A lightweight, comfortable body: Push out the "digestive junk" which makes you feel bloated and gassy, so you can feel active and light on your feet.*
Brimming energy levels: When you "deep clean" your gut, you also can enjoy long-lasting energy — and feel younger and more vibrant than you have in years.*
*Individual results can and will vary.
Frequency:
Select Package:
Quantity
Regular Price:
Savings:
Savings:
Savings:
Regular Price:
Free Shipping on all US Orders

Over $49
Free Shipping on All US Orders over $50
YES! I want to Subscribe & Save!
By selecting the "Subscribe" box above, you agree to receive "Daily Digestive Tonic" once per month and that your credit card will be charged the amount matching your selected package size, billed to your card as "ActivatedYou". You can stop shipments anytime by calling customer service at (800) 720-8403, from 6am to 6pm PT, or via email at support@activatedyou.com. (All terms and conditions apply).
Add to Cart
THE ACTIVATEDYOU® PROMISE
We stand behind every single one of our formulated products, and we want you to feel as good about them as we do. That's why your purchase is protected by the ActivatedYou® Promise. If you're not thrilled with your purchase for any reason, simply return it within 90 days – used or unused – and our top-notch customer service team will issue you a refund of your purchase price, no questions asked.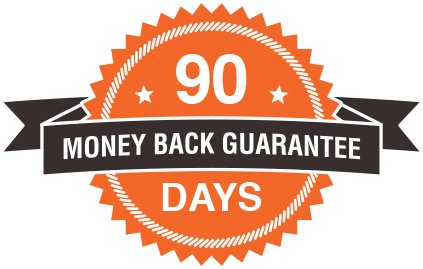 Daily Digestive Tonic† Ingredients
This next-generation probiotic helps nourish your gut with friendly bacteria, so your gut health can thrive.
Cassava Root Prebiotic Fiber†
Cassava root fiber is known to help "fertilize" your good gut bugs — so they can stay strong and resilient against bad bacteria.
Polyphenol-Rich Kombucha Concentrate†*
This fermented black tea is rich in beneficial probiotics, helping you enjoy a flatter-feeling stomach and less bloating.
Apple Cider Vinegar Concentrate†
Naturally rich in acetate, we've added apple cider vinegar with powerful short-chain fatty acid to help support your gut lining.
Vitamin C is rich in polyphenols, which help maintain an optimal ratio of digestive bacteria in your gut.
Our elite blend of minerals helps push food through your digestive tract, so you can enjoy easy and satisfying bathroom trips.
*All individuals are unique; as such, your results can and will vary.
FREQUENTLY ASKED QUESTIONS
What Are The Main Ingredients In Activated You Vital Daily Digestive Tonic†?
Supplement Facts
Serving Size 1 Scoop (6g)
Servings Per Container 30
Amount Per Serving
%DV
Calories
10

Dietary Fiber

1g
5% **
Vitamin C (as Ascorbic Acid
250 mg
278%
Magnesium (as Aquamin® Mg)
25 mg
6%
Sodium (as Sodium Bicarbonate)
140 mg
6%
Potassium (as Potassium Bicarbonate, Potassium Citrate)
200 mg
4%
Digestive Health Blend

INSTAKOMBU™ [Kombucha (Fermented Black Tea with SCOBY), Apple Cider Vinegar, Tapioca Fiber], Bacillus Coagulans

2004 mg
†
Aquamin® MG (derived from seawater)
255 mg
†
Blue Butterfly Pea Flower
200 mg
†
**Percent Daily Values are based on a 2,000 calorie diet.
†Percent Daily Value (DV) Not Established
Who should take Daily Digestive Tonic?
Daily Digestive Tonic is perfect for anyone who wants to push out their body's harmful waste, which can cause you to feel bloated, heavy, and sluggish. By flooding your system with digestive-soothing nutrients, you can experience regular bowel movements, less gas and bloating, and a lightweight, comfortable body.*†
How do I use Daily Digestive Tonic?
To use Daily Digestive Tonic, simply mix a scoop of our easy-dissolve powder with 8oz water or your liquid of choice. Its refreshing raspberry lemonade flavor is the perfect way to start your day!
Does Daily Digestive Tonic need to be refrigerated?
No, Daily Digestive Tonic does not need to be refrigerated after opening.
What if it doesn't work for me?
We're proud of our products, and we stand behind them 100%. It's the reason we take pride in our 90-day ActivatedYou® promise. If you're not thrilled by your results for any reason, contact our customer service team for a refund of your purchase price.
Is Daily Digestive Tonic quality-checked?
Quality is our number one priority here at ActivatedYou®, so all of our formulas go through testing for quality, purity, and potency at an independent, 3rd-party facility.
Can I combine ActivatedYou products with what I'm already taking?
Everyone's body is different. There are a lot of health and lifestyle factors that go into making that decision. When adding any new supplement to your daily routine, we recommend speaking with your primary doctor, pharmacist, or nutritionist for the best advice.
Can your ActivatedYou products be combined with hot drinks like coffee or tea?
We don't recommend combining our products with hot liquids such as coffee or tea. The heat can reduce the effectiveness of the probiotics and delay the desired results.
Are the jars/bottles recyclable?
The container is made of PETE and is indeed recyclable.
*All individuals are unique; as such, your results can and will vary.