First Time Customer? Enter your email address to join the ActivatedYou® Newsletter and receive an exclusive first time customer offer.
AdrenaLife †
For Calmness and Relaxation
4.8 out of 5 88 Reviews 4.8 stars based on 88 Customer Reviews
This formula is a new and unique approach to dealing with stress that leaves you feeling calm and more relaxed. AdrenaLife is formulated to help you combat some of the most frustrating, overwhelming issues associated with of stress and to help you experience the mind-body balance we all deserve.*
Contains ingredients shown to help the body better defend itself against oxidative stress to make it easier for you to maintain a healthy mind and body.*
Promotes restful sleep and focused energy throughout the day.*
Encourages feelings of calm, relaxation, and peace.*
*Individual results can and will vary.
Frequency:
Select Package:
Quantity
Regular Price:
Savings:
Savings:
Savings:
Regular Price:
Free Shipping on all US Orders

Over $49
Free Shipping on All US Orders over $50
YES! I want to Subscribe & Save!
By selecting the "Subscribe" box above, you agree to receive "AdrenaLife" once per month and that your credit card will be charged the amount matching your selected package size, billed to your card as "ActivatedYou". You can stop shipments anytime by calling customer service at (800) 720-8403, from 6am to 6pm PT, or via email at support@activatedyou.com. (All terms and conditions apply).
Add to Cart
Or pay

VIP Prices
with a FREE ActivatedYou Account!
THE ACTIVATEDYOU® PROMISE
We stand behind every single one of our formulated products, and we want you to feel as good about them as we do. That's why your purchase is protected by the ActivatedYou® Promise. If you're not thrilled with your purchase for any reason, simply return it within 90 days – used or unused – and our top-notch customer service team will issue you a refund, no questions asked.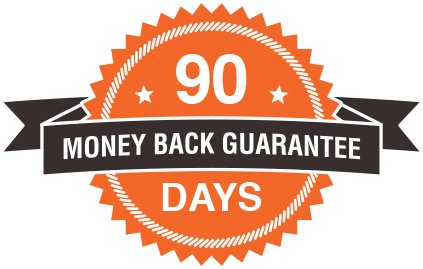 Taurine
An amino acid that calms the nervous system by supporting your healthy production of the neurotransmitter GABA – the "relaxation hormone."*
Ashwagandha
An Indian herb that has been effectively used in Ayurvedic traditions to help reduce feelings of stress and boost energy for thousands of years.*
Shizandra
A powerful adaptogenic antioxidant designed to support your system under outside stress, to promote a strong, healthy, and resilient body.*
Siberian Ginseng
An adaptogen used for thousands of years in Eastern traditions that helps the body defend itself against the effects of all types of stress.*
FREQUENTLY ASKED QUESTIONS
What Are The Main Ingredients In Activated You AdrenaLife?
Supplement Facts
Serving Size 3 Capsules
Servings Per Container 30
Amount Per Serving
%DV
Vitamin C (as ascorbic acid)
150 mg
167%
Niacin (as niacinamide)
20 mg
125%
Vitamin B6 (as pyridoxal-5-phosphate)
20 mg
1,176%
Folate [as (6S)-5-methyltetrahydrofolic acid, glucosamine salt (Quatrefolic®)]
167 mcg DFE
42%
Vitamin B12 (as methylcobalamin)
125 mcg
5,208%
Pantothenic acid (as D-calcium pantothenate)
250 mg
5,000%
Calcium
25 mg
2%
Magnesium (as Magnesium Bisglycinate Chelate) (TRAACS™)
20 mg
2%
Schizandra fruit extract (min. 9% schizandrins)
500 mg
**
Rhodiola rosea root extract (min. 3% rosavins and 2% salidrosides)
340 mg
**
Eleuthero root extract (min. 0.8% eleutherosides)
150 mg
**
Sensoril® Ashwagandha root and leaf extract
125 mg
**
Deglycyrrhizinated licorice root extract
50 mg
**
Taurine
50 mg
**
Magnolia bark extract (min. 50% honokiol)
30 mg
**
Extramel® Melon pulp concentrate
10 mg
**
BioPerine® Black pepper fruit extract
5 mg
**
**Daily Value (DV) Not Established
Who should take AdrenaLife?
AdrenaLife is made from all natural compounds, and is perfect for anyone who wants to experience an improved sense of wellness and calm and better sleep.*
How long does it take to work?
For most people, AdrenaLife works right away – promoting feelings of calm and providing energy within 30 minutes or so. In addition, long-term use of AdrenaLife could help you maintain a great mood, support healthy sleep habits, and even improve feelings of energy and focus during the day.*†
What if it doesn't work for me?
We're proud of our products, and we stand behind them 100% – that's why we put all of our products through rigorous testing for quality and potency at independent 3rd party labs, and it's the reason we take pride in our 90-day ActivatedYou® promise. If you're not thrilled by your results for any reason, just contact our customer service team.
When should I take AdrenaLife?
Some people prefer to take AdrenaLife in the morning, because the formula includes Taurine, which helps keep them calm throughout the day. Others report they like taking it before bed, because it calms their mind and helps them sleep better. We recommend trying out more than one routine, and deciding what works best for you.*
Can I combine ActivatedYou products with what I'm already taking?
Everyone's body is different. There are a lot of health and lifestyle factors that go into making that decision. When adding any new supplement to your daily routine, we recommend speaking with your primary doctor, pharmacist, or nutritionist for the best advice.
Can your ActivatedYou products be combined with hot drinks like coffee or tea?
We don't recommend combining our products with hot liquids such as coffee or tea. The heat can reduce the effectiveness of the probiotics and delay the desired results.
Are the jars/bottles recyclable?
The container is made of PETE and is indeed recyclable.
*Individual results can and will vary.
*Individual results can and will vary.