First Time Customer?
Enter your email address below to join the ActivatedYou™ Newsletter and receive an exclusive first time customer offer.
Essential Skin Food †
Skin Nourishing Collagen Support Complex
4.6 out of 5 597 Reviews 4.6 stars based on 597 Customer Reviews
Essential Skin Food is perfect for anyone who wants to achieve skin that looks and feels smooth, tight, and youthful at any age. Made with 6 plant-based skin nourishing compounds, this formula works to encourage healthy collagen production — your skin's main building blocks — for firmer, plumper-looking skin from head to toe.
With just one capsule a day, you can help: *
Support your skin's natural "plumpness" — for fewer visible wrinkles and fine lines
Encourage healthy cell-turnover

— so skin looks smooth, supple, and radiant all day long

Fight elastin breakdown that can result in sagging skin

— to visibly tighten and firm up skin texture

Fight skin-damaging free-radicals

— to promote a clear, hydrated, and healthy-looking complexion
*All individuals are unique. As such, your results can and will vary.
Frequency:
Select Package:
Quantity
Regular Price:
Savings:
Savings:
Savings:
Regular Price:
Free Shipping on all US Orders

Over $49
Free Shipping on All US Orders over $50
YES! I want to Subscribe & Save!
By selecting the "Subscribe" box above, you agree to receive "Essential Skin Food" once per month and that your credit card will be charged the amount matching your selected package size, billed to your card as "ActivatedYou". You can stop shipments anytime by calling customer service at (800) 720-8403, from 6am to 6pm PT, or via email at support@activatedyou.com. (All terms and conditions apply).
Add to Cart
THE ACTIVATEDYOU® PROMISE
We want you to feel just as confident with our carefully-crafted formulas as we do. That's why every formula you purchase is protected by our ActivatedYou® Promise. If you're not thrilled with your product for any reason, simply return it within 90 days – used or unused – and our top-notch customer service team will refund your purchase price.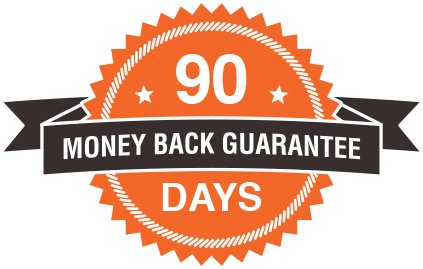 Dermaval™: This natural collagen-booster uses phytonutrient compounds like Pomegranate Extract, Coffeeberry, Quercetin, and Camu Camu to fight elastin breakdown in the body and support skin's elasticity and firmness.
Vitamin C: As a natural antioxidant, Vitamin C can help fight off skin-damaging free radicals — to help you achieve brighter, more radiant-looking skin.* 1
Triple Amino Acid Complex: Amino acids are the building blocks of collagen in the body — which is why Essential Skin Food contains Lysine, and L-Proline. Each work synergistically to help plump and tighten skin texture over time.* 2
Cosmythic™: This polyphenol-rich skin elixir is known for its ability to "energize" old fibroblasts in the body (the cells responsible for collagen production) — for radiant, youthful-looking skin at any age.
*Individual results can and will vary.
FREQUENTLY ASKED QUESTIONS †
What Are The Main Ingredients In Activated You Essential Skin Food?
Supplement Facts
Serving Size 1 Capsule
Servings Per Container 30
Amount Per Serving
%Daily Value
Vitamin C (as Ascorbic Acid)
10 mg
10%
Calcium (as Dicalcium Phosphate)
50 mg
4%
L-Lysine HCI
75 mg
†
Dermaval™ Blend
(Pomegranate Extract 40%, Asparagus, Okra, CoffeeBerry® Extract 40%, Quercetin, Acerola Extract 25%, Maltodextrin, Acai, Mangosteen, Camu Camu)
50 mg
†
L-Proline
50 mg
†
Cosmythic™ French Maritime Pine Bark Extract
40 mg
†
†Daily Value Not Established
Who should use Essential Skin Food?
Essential Skin Food is designed for anyone who wants to improve the overall appearance and texture of their skin from head to toe. It can be especially beneficial if you've noticed your skin has started to sag, wrinkle, or become "dull" over time. This formula works to restore a primary cause of visible skin aging: Low collagen levels. By helping your body support its natural collagen production, you can enjoy a younger, radiant appearance at any age. * 
*All individuals are unique. As such, your results can and will vary. 
What makes Essential Skin Food different from other collagen supplements? 
Unlike the majority of collagen supplements, Essential Skin Food is a natural collagen builder, and actually contains zero animal-based collagen. Instead, it's made up of 100% plant-based ingredients that help SUPPORT natural collagen growth within your body. By ingesting collagen from another animal, you can "replace" your own. Because this is a completely plant-based formula, it can easily fit into most diets.*   
How can I tell if I need a collagen supplement? 
Natural collagen production starts to slow in our mid-30s — and by age 40, your body loses collagen faster than it can make it. Typically, you start to notice it in your skin first — through sagging skin, wrinkles, and a dull complexion. But soon, it can take a toll on your joints, nails, hair, and even digestion. That's why I recommend taking a daily collagen supplement as soon as possible, to help you feel more confident in your appearance and overall health.  
Does Essential Skin Food contain any animal-based collagen? 
No! Essential Skin Food contains zero animal-based ingredients. Instead, it's an 100% plant-based collagen supporter.  That's why Essential Skin Food combines plant-based vitamins, minerals, herb-extracts, and essential amino-acids to support your natural collagen production — for smooth skin, healthy nails, strong hair, and sturdy tissue throughout the body.* 3
Can I expect to notice other benefits? 
Absolutely! After all, collagen is the #1 protein in your entire body — and aside from your skin, it also keeps your hair, nails, bones, and even gut strong and healthy. So don't be surprised if after taking Essential Skin Food,  your hair starts looking a bit shinier, your joints feel more limber, or you notice your digestion is smoother than normal. 
How should I take Essential Skin Food? 
Making Essential Skin Food a part of your daily routine is easy. Simply take 1 easy-to-swallow capsule with a full glass of water once a day. That's it!    
Can I purchase Essential Skin Food in stores?
We've decided to keep this formula online-only. This way, we can cut out the middleman, and pass all savings directly to you.
How pure is Essential Skin Food?
Like all of our ActivatedYou® formulas, Essential Skin Food was designed with quality and purity as the #1 priority. Our products are formulated with natural, plant-based compounds, and every batch is carefully tested for quality and potency at an independent, 3rd party facility. 
What if Essential Skin Food doesn't work for me?
We understand that everyone's skin is different — which is why your order is covered by our 90-day ActivatedYou® Promise. If you're not thrilled with your results for any reason, simply reach out to your customer care team to learn the easiest way to send back your bottles, and we'll issue a full refund of your purchase price — even if you've used the entire supply!
Can I combine ActivatedYou products with what I'm already taking?
Everyone's body is different. There are a lot of health and lifestyle factors that go into making that decision. When adding any new supplement to your daily routine, we recommend speaking with your primary doctor, pharmacist, or nutritionist for the best advice.
Can your ActivatedYou products be combined with hot drinks like coffee or tea?
We don't recommend combining our products with hot liquids such as coffee or tea. The heat can reduce the effectiveness of the probiotics and delay the desired results.
Are the jars/bottles recyclable?
The container is made of PETE and is indeed recyclable.
What is in Essential Food Skin?
*Individual results can and will vary.
*Individual results can and will vary.