First Time Customer?
Enter your email address below to join the ActivatedYou™ Newsletter and receive an exclusive first time customer offer.
ActivatedYou™ x Unstoppable Foundation
Here at ActivatedYou™, we strongly believe in making the world a better place, for ALL its citizens. And one of the best ways to help everyone live a safer, healthier life is through education. That's why we're proud to sponsor the Unstoppable Foundation, to ensure every child, around the globe, has access to the life-long gift of education.
Over 263 Million children around the globe don't attend school on a regular basis – and 58 million don't have access to education at all.
A child whose mother can read is 50% more likely to survive past the age of five.
For every year of education, HIV and early pregnancy rates go down… and income goes up.
A child whose mother can read is 50% more likely to survive past the age of five.
That's why we're passionate about our sponsorship with the Unstoppable Foundation – an organization dedicated to building quality, sustainable educational opportunities for children around the globe.
Founded by Cynthia Kersey, the Unstoppable Foundation's proven model not only builds schools, but provides entire communities with access to clean water and sanitation, food and nutrition, healthcare, and alternative income training for parents.
To date, the Unstoppable Foundation has helped: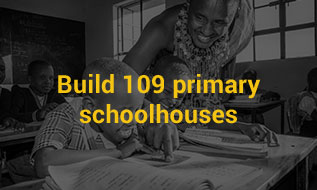 And now, every time you purchase an ActivatedYouTM product, you're helping contribute to making a real difference in the communities around the globe that need it the most.
Because the Unstoppable Foundation counts on private donors, sponsors and events fund their operating costs, 100% of donations – including the donations from your purchase – go directly where they're needed the most: International education programs.
Thank you for helping all of us at ActivatedYouTM make the world a better place. We're excited to be doing our part to make the world healthier and happier, and we truly appreciate you joining in our cause. To learn more about the Unstoppable Foundation, click here to visit their official website.