First Time Customer? Enter your email address to join the ActivatedYou® Newsletter and receive an exclusive first time customer offer.
Total Bio Reset †
Premium Detox Formula
4.8 out of 5 19 Reviews 4.8 stars based on 19 Customer Reviews
This breakthrough "detox" formula can help you enjoy life with a slimmer-feeling waist, youthful-looking skin, and clean bursts of jitter-free energy. Our capsulized solution helps support the liver and assist your body to eliminate internal toxin buildup, so you can feel like a weight has been lifted from your body!
A slim, lean physique: When "belly bloaters" aren't slowing down your metabolism, you can feel effortlessly slim and lightweight
Visibly younger, age-defying skin: By "flushing out" skin-aging compounds on a daily basis, you can enjoy visibly radiate, firm-looking skin.*
Bright energy and long-lasting focus: Fight off fatigue with an anti-toxin superteam, so you can enjoy sustained energy from morning to night.*
*Individual results can and will vary.
THE ACTIVATEDYOU® PROMISE
We stand behind every single one of our formulated products, and we want you to feel as good about them as we do. That's why your purchase is protected by the ActivatedYou® Promise. If you're not thrilled with your purchase for any reason, simply return it within 90 days — used or unused — and our top-notch customer service team will issue you a refund of your purchase price (minus shipping), no questions asked.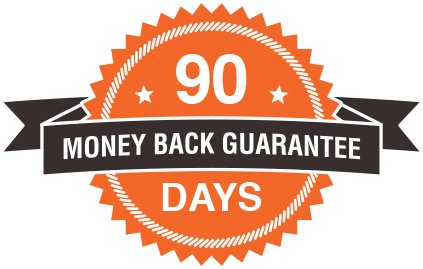 Chlorella†
This freshwater algae is chock-full of proteins, vitamins, and dietary fibers, which can help your body eliminate heavy metals and toxins.1
Prickly Pear Cactus Leaf (Opuntia)†*
This antioxidant-rich cactus can help reduce body weight by helping you "poop out" fat.2
Actazin (Kiwi Fruit Extract)†*
This fiber-rich prebiotic nourishes your good bacteria, making it easy for your body to fight off harmful "invaders."3
Fulvic Acid†*
This naturally occurring compound can attach itself to harmful heavy metals and "flush" them from the body4
Bentonite†*
This volcanic clay has long been used as a natural detoxifying agent because of its incredible ability to "soak up" toxic junk lingering in the body.5
Lemon Peel†*
This powerful citrus contains limonene and Q40 salvestrol — two compounds known to help the body eliminate waste. Plus, a healthy dose of Vitamin C helps maintain a healthy skin complexion.6
Dandelion Root†*
This nutrient-rich superfood can help support the gastrointestinal tract and promote "gastric emptying" (yes — that means pooping!) while also regulating body weight.7
FREQUENTLY ASKED QUESTIONS
What's inside Total Bio Reset?
Supplement Facts
Serving Size 2 Capsules
Servings Per Container 30
Amount Per Serving
%Daily Value
Kiwi fruit powder (Actazin®)
600 mg
**
Proprietary Blend
Prickly pear cactus leaf, cilantro, chlorella algae, dandelion root, bentonite, lemon bioflavonoids, fulvic acid.
500 mg
**
BioPerine® Black pepper fruit extract
5 mg
**
**Daily Value Not Established
Who should take Total Bio Reset?
Total Bio Reset is perfect for anyone who wants to experience brighter-looking skin, ultra-smooth digestion, a slimmer-feeling waist, and laser-sharp focus. When you help your body "cleanse" of nasty buildup, you can feel like the youngest, most energized version of yourself. *†
How do I use Total Bio Reset?
To use Total Bio Reset, simply take 2 capsules a day with a glass of water, ideally in the morning.
Does Total Bio Reset need to be refrigerated?
No, Total Bio Reset does not need to be refrigerated after opening.
What if it doesn't work for me?
We're proud of our products, and we stand behind them 100%. It's the reason we take pride in our 90-day ActivatedYou® promise. If you're not thrilled by your results for any reason, contact our customer service team for a refund of your purchase price (minus shipping).
Is Total Bio Reset quality-checked?
Quality is our number one priority here at ActivatedYou®, so all of our formulas go through testing for quality at an independent, 3rd-party facility.
Can I combine ActivatedYou products with what I'm already taking?
Everyone's body is different. There are a lot of health and lifestyle factors that go into making that decision. When adding any new supplement to your daily routine, we recommend speaking with your primary doctor, pharmacist, or nutritionist for the best advice.
Can your ActivatedYou products be combined with hot drinks like coffee or tea?
We don't recommend combining our products with hot liquids such as coffee or tea. The heat can reduce the effectiveness of the probiotics and delay the desired results.
Are the jars/bottles recyclable?
The container is made of PETE and is indeed recyclable.
*Individual results can and will vary.
*Individual results can and will vary.