First Time Customer?
Enter your email address below to join the ActivatedYou™ Newsletter and receive an exclusive first time customer offer.
Immune Complete
Immune Support Complex
5.0 out of 5 2 Reviews 5.0 stars based on 2 Customer Reviews
This daily peach-berry-flavored mist delivers a powerful blend of immune support micronutrients and polyphenols — so you can support your immune system, mental clarity, and energy levels all year round.
NordicElderberry contains powerful polyphenols which support energy levels and a healthy immune system.†*
Vitamin C helps fight against free radical damage which can otherwise slow your immune system, while also supporting healthy blood pressure.†*
Essential micronutrients like zinc are essential to a strong, healthy body, a healthy immune system, and much more.†*
*All individuals are unique. As such, your results can and will vary.
Frequency:
Select Package:
Quantity
Regular Price:
Savings:
Savings:
Savings:
Regular Price:
Free Shipping on all US Orders

Over $49
Free Shipping on All US Orders over $50
YES! I want to Subscribe & Save!
By selecting the "Subscribe" box above, you agree to receive "Immune Complete" once per month and that your credit card will be charged the amount matching your selected package size, billed to your card as "ActivatedYou". You can stop shipments anytime by calling customer service at (800) 720-8403, from 6am to 6pm PT, or via email at support@activatedyou.com. (All terms and conditions apply).
Add to Cart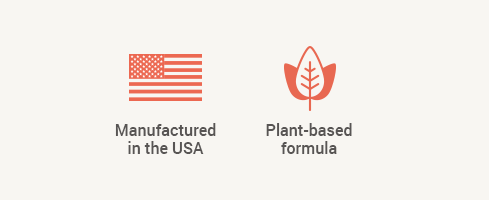 THE ACTIVATEDYOU™ PROMISE
We stand behind every single one of our formulated products, and we want you to feel as good about them as we do. That's why your order is protected by the ActivatedYou™ Promise. If you're not thrilled with your purchase for any reason, simply return it within 90 days – used or unused – and our top-notch customer service team will issue you a refund of your purchase price (minus shipping), no questions asked.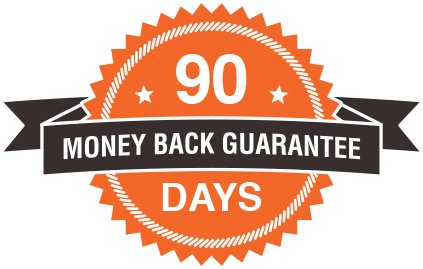 Powerful Immune Support
This powerhouse formula features a blend of naturally-derived immune support compounds:
Zinc
Your body can't make this essential micronutrient on its own, yet it's a key supporter of immune cell production. Zinc is also great for fighting brain fog, supporting your mind to feel sharp and focused.†*
Vitamin C
Vitamin C is a powerhouse when it comes to immune support and energy. It helps fight oxidative stress (a major contributor to aging) and supports white blood cells, which can keep your body feeling strong.†*
NordicElderberry™
This European black elderberry extract is rich in powerful polyphenols which help combat oxidative stress, a harmful process that can cause your body to "break down" over time.†*
*All individuals are unique; as such, your results can and will vary.
FREQUENTLY ASKED QUESTIONS †
Who should take Immune Complete?
Immune Complete was designed for anyone who wants to deliver powerful, daily support to their immune system. It's perfect for people hoping to enjoy the boosted energy levels, sharp focus, and overall wellness that come when your body performs at its peak.
Immune Complete is not intended to be used as a treatment for existing medical conditions, but as a supplement to help support a healthy immune system. As always, we recommend speaking with your healthcare provider before beginning any new dietary supplement.†*
How do I use Immune Complete?
It's easy! Simply spray 1ml (8 sprays) of this powerful immune support mist directly into your mouth, once a day.
What does Immune Complete taste like?
Immune Complete is a delicious, peach-berry flavored spray that was formulated to be fresh and pleasant tasting when sprayed in the mouth, unlike many soapy-tasting zinc formulas on the market.
Is Immune Complete quality-checked?
Quality is our top priority here at ActivatedYou™. That means Immune Complete goes through rigorous quality testing at an independent, 3rd-party facility.
Can I combine ActivatedYou products with what I'm already taking?
Everyone's body is different. There are a lot of health and lifestyle factors that go into making that decision. When adding any new supplement to your daily routine, we recommend speaking with your primary doctor, pharmacist, or nutritionist for the best advice.
Can your ActivatedYou products be combined with hot drinks like coffee or tea?
We don't recommend combining our products with hot liquids such as coffee or tea. The heat can reduce the effectiveness of the probiotics and delay the desired results.
Are the jars/bottles recyclable?
The container is made of PETE and is indeed recyclable.
Where can I purchase Immune Complete?
For the time being, Immune Complete is only available on the ActivatedYou website and is not sold in stores. This allows us to cut out the middleman and pass the savings on to you.
What if it doesn't work for me?
We're proud of our formulas, and we stand behind them 100%. It's the reason your purchase of Immune Complete is protected by our 90-day ActivatedYou™ Promise.
If you're not thrilled with the results you experience — for any reason — simply contact our customer service team for a refund of your purchase price. No questions asked.
What is in Immune Complete?
Supplement Facts
Serving Size: 8 Sprays (1 mL)
Servings Per Container: 30
Amount Per Serving
%DV
Calories
5
Total Carbohydrate
1g
<1%†
Vitamin C (as Ascorbic Acid)
10 g
11%
Zinc (as Zinc Gluconate)
2.5 mg
23%
NordicElderberry™ Elderberry

(Sambucus nigra)

50 mg
**
†Percent Daily Values are based on a 2,000 calorie diet.
**Daily value not established.
*All individuals are unique; as such, your results can and will vary.
*Individual results can and will vary.