First Time Customer? Enter your email address to join the ActivatedYou® Newsletter and receive an exclusive first time customer offer.
Cell Advantage†
Energy Optimizing Solution
4.6 out of 5 7 Reviews 4.6 stars based on 7 Customer Reviews
This cutting-edge energy formula is designed to support your mitochondria, AKA the "energy factory" in your cells. This powerful boost can help you unlock:†*
Soaring energy levels

so you can feel like the youngest version of yourself with all-day stamina

Upbeat motivation

so you feel more productive around the house and in your free time

Crystal clear focus

Crystal clear focus, so you can enjoy balanced moods and laser-sharp concentration
*Individual results can and will vary.
Frequency:
Select Package:
Quantity
Regular Price:
Savings:
Savings:
Savings:
Regular Price:
Free Shipping on all US Orders

Over $49
Free Shipping on All US Orders over $50
YES! I want to Subscribe & Save!
By selecting the "Subscribe" box above, you agree to receive "Cell Advantage " once per month and that your credit card will be charged the amount matching your selected package size, billed to your card as "ActivatedYou". You can stop shipments anytime by calling customer service at (800) 720-8403, from 6am to 6pm PT, or via email at support@activatedyou.com. (All terms and conditions apply).
Add to Cart
THE ACTIVATEDYOU® PROMISE
We stand behind every single one of our formulated products, and we want you to feel as good about them as we do. That's why your purchase is protected by the ActivatedYou® Promise. If you're not thrilled with your purchase for any reason, simply return it within 90 days – used or unused – and our top-notch customer service team will issue you a refund, no questions asked.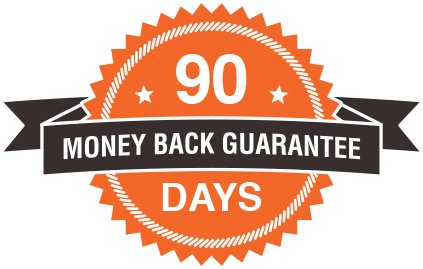 Cell Advantage Ingredients†
Panax ginseng†*
This energizing plant can help stimulate your nervous system, which is a key player in powered-up energy.
Maca Root†*
This ancient root has been used for thousands of years as a natural energizer, as it can help "fuel" your mitochondria for longer-lasting endurance.
Rhodiola rosea†*
This energizing herb has been shown to help your body resist stress and fight off fatigue.
Digestive enzyme blend†*
These tiny "food processors" help break down your food, so you can enjoy smoother digestion and convert fat to energy.
Taurine†*
This amino acid helps support a healthy heart and blood flow, so you can feel strong and supercharged all day.
Green tea leaf extract†*
This ultra-concentrated form of green tea is shown to help fire up your metabolism, so you can achieve easier fat burn and sustained energy levels.
CELL ADVANTAGE FREQUENTLY ASKED QUESTIONS
What Are The Main Ingredients In Activated You Cell Advantage?
Supplement Facts
Serving Size 2 Capsules
Servings Per Container: 30
| | | |
| --- | --- | --- |
| Amount Per Serving | | %DV |
| Vitamin B3 (as Niacin) | 25 mg | 156% |
| Calcium (as Calcium Carbonate) | 55 mg | 4% |
| L-Carnitine-L-Tartrate | 500 mg | † |
| L-Malic Acid | 300 mg | † |
| L-Arginine HCI | 250 mg | † |
| Green Tea Extract | 100 mg | † |
| Maca Root | 100 mg | † |
| Panax Ginseng Root | 100 mg | † |
| Bitter Orange Extract | 30 mg | † |
| DigeSEB™ (Amylase, Lactase, Protease, Lipase, Cellulase) | 25 mg | † |
| Rhodiola Rosea Root Extract | 10 mg | † |
| BioPerine® (Black Pepper Extract) | 5 mg | † |
† Daily Value Not Established
Who should take Cell Advantage?
This formula is perfect for anyone who often feels fatigued or unfocused. Cell Advantage can help you experience youthful, revved-up energy levels which last all day, so you can tackle your to-do list and better enjoy your free time.*†
How do I use Cell Advantage?
Simply take 2 capsules a day with an 8 oz. glass of water.
Does Cell Advantage need to be refrigerated?
No, Cell Advantage does not need to be refrigerated after opening.
What if it doesn't work for me?
We're proud of our products, and we stand behind them 100%. It's the reason we take pride in our 90-day ActivatedYou® promise. If you're not thrilled by your results for any reason, contact our customer service team for a refund of your purchase price (minus shipping).
Is Cell Advantage quality-checked?
Quality is our number one priority here at ActivatedYou®, so all of our formulas go through testing for quality at an independent, 3rd-party facility.

Can I combine ActivatedYou products with what I'm already taking?
Everyone's body is different. There are a lot of health and lifestyle factors that go into making that decision. When adding any new supplement to your daily routine, we recommend speaking with your primary doctor, pharmacist, or nutritionist for the best advice.
Can your ActivatedYou products be combined with hot drinks like coffee or tea?
We don't recommend combining our products with hot liquids such as coffee or tea. The heat can reduce the effectiveness of the probiotics and delay the desired results.
Are the jars/bottles recyclable?
The container is made of PETE and is indeed recyclable.
*Individual results can and will vary.
✝ These statements have not been evaluated by the Food and Drug Administration. This product is not intended to diagnose, treat, cure or prevent any disease.
*Individual results can and will vary.