First Time Customer? Enter your email address to join the ActivatedYou® Newsletter and receive an exclusive first time customer offer.
Advanced Restorative Probiotic †
(30 Strain Probiotic)
4.8 out of 5 365 Reviews 4.8 stars based on 365 Customer Reviews
This powerful probiotic is one of the most potent probiotic formulas on the market today. It is formulated to revolutionize your health from the inside out, and it starts by priming your digestive system with the healthy bacteria it needs to perform at its peak, every day. After all, good digestive health is the key to total-body wellness.*
Help colonize your system with billions of healthy bacteria to improve overall digestive health and comfort.*
Set yourself up for success with improved mood and energy levels.*
Balance your body from the inside out, to support immune function, more radiant skin, and fewer frustrating gut issues.*
*Individual results can and will vary.
THE ACTIVATEDYOU® PROMISE
We stand behind every single one of our formulated products, and we want you to feel as good about them as we do. That's why your purchase is protected by the ActivatedYou® Promise. If you're not thrilled with your purchase for any reason, simply return it within 90 days – used or unused – and our top-notch customer service team will issue you a refund, no questions asked.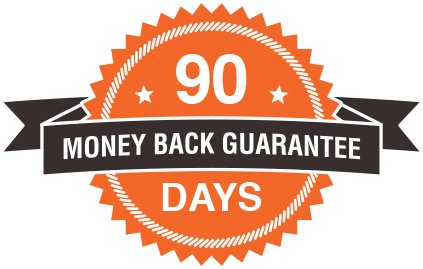 FREQUENTLY ASKED QUESTIONS
What Are The Main Ingredients In ActivatedYou Advanced Restorative Probiotic?
Supplement Facts
Serving Size 1 Capsule
Servings Per Container 30
Amount Per Serving
%DV
Proprietary Probiotic Blend with CA Technology:
30 Billion CFU†
**

Lactobacillus acidophilus La-14, Bifidobacterium lactis (animalis) BL-04, Propionibacterium freudenreichii subsp. shermanii, Lactobacillus acidophilus LA410, Lactobacillus brevis LBR-35, Lactobacillus casei Lc-11 Lactobacillus paracasei Lpc-37, Lactobacillus plantarum Lp-115 Lactobacillus rhamnosus LR-32, Lactobacillus rhamnosus GG, Lactobacillus salivarius LS-33, Lactobacillus gasseri Lg-36, Lactococcus lactis LL-23, Bifidobacterium bifidum BB710, Bifidobacterium breve, Bifidobacterium infantis, Bifidobacterium lactis Bi-07, Bifidobacterium longum BL-05, Streptococcus thermophilus St-21, Lactobacillus bulgaricus LB-87, Lactobacillus bulgaricus, Lactobacillus reuteri, Lactobacillus fermentum, Bifidobacterium breve BB720, Bifidobacterium infantis Bi 26, Bifidobacterium infants, Lactobacillus paracasei LAFTI-L26, Bifidobacterium adolescentis BA760, Lactobacillus helveticus, Lactobacillus acidophilus LA11
**Daily Value not established
†At time of manufacture.
How should I use Advanced Restorative Probiotic?
It's simple – just take 1 of our easy-swallow, 100% vegetarian capsules each day, with a full glass of water. We suggest taking your daily dose of Advanced Restorative Probiotic with a meal for optimal results.
How pure is Advanced Restorative Probiotic?
Purity is our number one priority here at ActivatedYou®, so all of our products go through rigorous testing for quality, purity and potency at an independent, 3rd-party facility.
Who should use Advanced Restorative Probiotic?
This formula is designed to support total-body wellness from the inside out. It is perfect for anyone who wants to enjoy more comfortable, regular digestion, better energy levels and moods, more radiant skin, and improved overall health.*
What if Advanced Restorative Probiotic doesn't work for me?
We're proud of our products so we stand behind them, 100%. That's why Advanced Restorative Probiotic is covered by our 90-day ActivatedYou® Promise. If you're not thrilled by your results for any reason, just contact our customer service team.
Can I combine ActivatedYou products with what I'm already taking?
Everyone's body is different. There are a lot of health and lifestyle factors that go into making that decision. When adding any new supplement to your daily routine, we recommend speaking with your primary doctor, pharmacist, or nutritionist for the best advice.
Can your ActivatedYou products be combined with hot drinks like coffee or tea?
We don't recommend combining our products with hot liquids such as coffee or tea. The heat can reduce the effectiveness of the probiotics and delay the desired results.
Are the jars/bottles recyclable?
The container is made of PETE and is indeed recyclable.
*Individual results can and will vary.
Want to know how other ActivatedYou supplements worked out for others? Read all ActivatedYou reviews.
*Individual results can and will vary.